Memorial Lutheran School provides a warm, loving environment in which our teachers and staff promote a place to thrive emotionally, physically, and socially.
The school day begins at 8 a.m. and ends at 3:30 p.m. Extended hours 6:30 a.m. to 6:30 p.m. are available.
The infant wing of MLS accommodates babies as young as six weeks old.
Specifically, our classrooms provide:
Infant:
Individualized education program that is designed to help children achieve new developmental milestones
Monthly curriculum designed by teachers allow for thematic learning and growth
Activities that stimulate the very busy brain through warm and caring teacher-to-child relationships
interactions: painting, sensory recognition, and singing
Visual and cognitive development, gross and fine motor skills, language development, and music and play are part of the day
Jesus time with singing and stories
Toddler:
Social and emotional development, gross and fine motor development, language development, cognitive development
Music and indoor/outdoor play
Arts and crafts
Curriculum - Funshine Buttercups designed for toddlers with weekly and monthly themes introduced
Improve socialization skills by learning to play along-side peers
Self-help skills are introduced to learn development, self-awareness and independence
Jesus time with stories and singing
The Infant Program is licensed by the Texas Department of Family and Protective Services.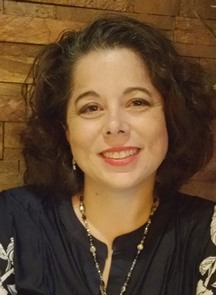 Mrs. Tiffanie Conchola, Director of Early Childhood