Simple ways to support Memorial Lutheran School:
Shop at Kroger and scan your Kroger Plus Card; link it to Memorial Lutheran School - our school number is 53595, or you can do a search for our school name. If you do not have a Plus Card, apply for one online!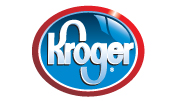 Here is the link for you - https://www.kroger.com/communityrewards
Box Tops For Education - Purchase items with the Box Tops for Education logo, pictured below. Items can be purchased wherever you shop for groceries! Cut out the "box tops for education coupons" and turn them in to your child's teacher or to the front office. This year the easiest way is to simply download the app, and scan your receipt. The box top amounts go right into our school's account!

Air Filters - an ongoing Fundraiser - Purchase high quality air filters and have them shipped to you. These will last a lot longer than your normal filters that you purchase in the store. MLS receives proceeds from every air filter purchased. Please click on the folllwing link for information - Air Filters
Restaurant Night Fundraisers — MLS has several restaurant fundraising nights per year, with MLS receiving a percentage back to the school.
Thank you to the following restaurants who partner with us: Barry's Pizza, Jason's Deli, MOD Pizza, James Coney Island, Russo's NY Pizzeria, Schlotzsky's.
Upcoming:
Thursday, Sept. 19 - Schlotzsky's at 6127 Westheimer 4 to 9 p.m. - click here to RSVP to Groupraise.
Thursday, Oct. 17 - MOD Pizza at Bering and San Felipe 10:30 a.m. to 10 p.m.! Click here to RSVP to Groupraise.