Infant, Toddler and Two-Year-Old Class
Memorial Lutheran School's Infant/Toddler and Two-Year-Old Programs provide a warm, loving environment in which our teachers and staff promote a place to thrive emotionally, physically, and socially.
The Infant and Toddler program provides care for children 6 weeks to 23 months. The Two-Year-Year Old Class enrolls children who are 2 years old.
Parents may drop off as early as 7:30 a.m. The day ends at 3:30 p.m. Extended hours of 6:30 to 7:30 a.m. and 3:30 to 6:30 p.m. are available. The extended care form must be filled out.
Specifically, our classrooms provide:
Infant:
An individualized program is designed to help babies achieve new developmental milestones.
The curriculum, designed by teachers, assists in every child's growth and development.
Activities are planned that foster warm and caring teacher-to-child relationships.
Painting, sensory recognition, music play and singing increase the babies' awareness of things around them.
Teachers work on large and small motor development skills at each age-appropriate level.
The babies hear about Jesus' love for them through weekly chapel and singing in their classrooms.
Toddlers:
Music and arts and crafts are part of their daily schedules.
The toddlers have fun while improving their motor skills in our indoor and outdoor play areas.
They learn to play along-side peers developing social awareness and sharing with others.
Toddlers start to become more independent.
Bible stories and singing are a part of each day.
Two-Year-Old Classes
Memorial Lutheran School enrolls children who are two years old when school begins in mid-August.
The teachers have a love for children and enjoy teaching these little ones with curriculum designed for the early learner.
The curriculum introduces reading and math readiness and science and social studies.
Outdoor play promotes physical, social and emotional growth.
Chapel, music, art, library time, outdoor play, and P.E. are part of the weekly schedule.
Bible stories and singing are part ot the children's daily schedule.
Enrichment activities offered at an extra cost include Tippy Toes Dance, Gymnastics &Tumbling, and Soccer Shots (for older 2's and those who have turned 3)
The Infant/Toddler and Two-Year-Old programs are licensed by the Texas Department of Family and Protective Services.
Brightwheel, a wonderful childcare/classroom application, is being used in both our infant and early start programs. Features of this program include child check-in and check-out, and consistent parent/teacher contact. Teachers can send messages, photos, and videos to each parent on a daily basis. It is easy to use! Parents simply download the app to a phone or tablet and set up their account once they are a part of our program.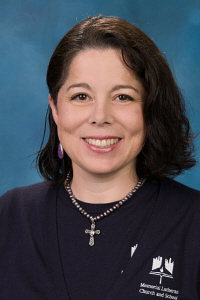 Mrs. Tiffanie Conchola, Director of Early Childhood