Lunch Program
Road Runner Foods and Memorial Lutheran School use a national web-based school lunch ordering company to make ordering, tracking, and paying for your child's lunch easy and convenient!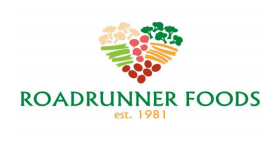 Online Lunch Order Set-Up
Place orders by Wednesday for the following week.
IMPORTANT MESSAGE FROM ROADRUNNER FOODS:
We are unfortunately getting hit with food shortages and price increases from most of our suppliers. We were hopeful that things would ease up over the last few months but it just hasn't been the case and we are getting squeezed on our pricing in ways we haven't seen before in the industry. We do not want the quality of our meals to suffer, as a result, and also want to introduce new and fun items for those we serve - ultimately, having to adjust our pricing.
The current price for a complete standard meal is $4.50. We will be raising the price by $0.35 to $4.85 per complete meal and a total of $5.85 for a large meal.
We hope you understand - we are doing our best to navigate through current and potential future increases as well.
The new price will take effect on Monday, March 7th, 2022.
Instructions:
2. Use the Registration Key specific to Memorial Lutheran School — 580000
3. Fill in your information/children's information under the right class and teacher's name.
4. Begin selecting the days you wish to have lunch delivered and complete Checkout!
Children with life-threatening allergies are strongly encouraged not to participate in Lunch Direct's meal program. Parents of children with life-threatening food allergies are encouraged to pack a lunch from home.