Summer Camp is offered to children in Preschool 3 through 5th grade (grade level completed this school year).
Dates — May 28 through August 9 - Description of Weekly Themes and Activities
Camp Hours — 8:00 a.m. to 3:30 p.m. with extended hours offered before and after camp ($40 for before care, $40 for after care).
Deposit — $225 is required at the time of registration and will go toward your first week of camp. ($200 week July 4)
Summer Camp Registration Forms
The summer program is open to students enrolled at Memorial Lutheran School, and also to those children in the community. Space is limited in some weeks; contact the school office to check availability — 713-782-4022.
Lunches may be purchased from our lunch provider, Simply Fresh Kitchen. You will need to set up an account, and let them know it is for summer lunches.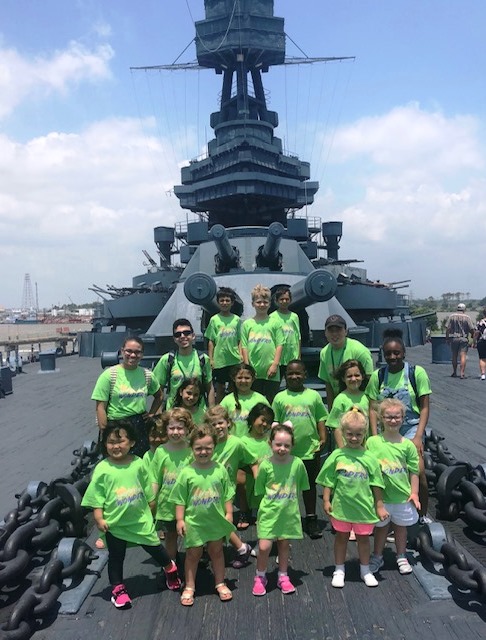 Weekly Themes:
Week 4 June 17-21 - Futuristic Fun - Explore the world of science and the exciting field of astronomy. Explore and discuss how the world might be different in the future.
Week 5 June 24-28 – Vacation Bible School - Fun activities all week-long - Bible stories, arts and crafts, snacks, and fun game time.
Week 6 July 1-5 – Stars & Stripes (closed July 4 holiday) - God Bless America! Campers will enjoy patriotic activities, and talk about people who protect and serve our country. A talent show will cap off the week.
Week 7 July 8-12 – All Ball (Sports) - Baseball, Soccer, Volleyball and more. Fundamentals of a different sport each day will be taught as we learn sportsmanship, team work and leadership.
Week 8 July 15-19 – Greek Greatness - Go for the Gold! Campers will learn about ancient Romans and Greek Mythology. Students will participate in Olympic games and have dress-up days relating to mythology.
Week 9 July 22-25 – Christmas in July - Deck the Halls during the heat of the summer! Campers will learn about Jesus' birth as well as the fun of Santa and his elves. Children will make some fun Christmas crafts and enjoy holiday treats.
Week 10 July 29 - Aug 2 – Symphony of the Five Senses - We will have crafts, games, activities, and short lessons that teach campers about our senses of sight, hearing, taste, touch and smell. We will focus on how we trust our sensed to help us with daily activities.
Week 11 Aug 5-9 – Fiesta Week - Our last week of summer camp will be a big celebration! Each day will be a new event or party to help us finish off summer with tons of fun.